Hosting
»Technology
»Servers
»Colocation
Software
»CyberTweak
»CDAuto
»BinaryClock
Consultancy
»Networks
»Hardware
»Software
»Telecomms
Security
»Alarms
»Access Control
»CCTV
Customer Links
»HELM
»Webmail
»Support
»Terms & Conditions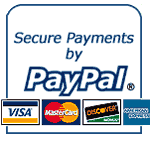 Hardware Consultancy
We are often asked by our clients to recommend, research and obtain Computer Hardware to suit their projects and/or requirements. Obviously this varies from client to client and from project to project, but we are often asked to implement extra computing facilities, either for staff use, customer use, or back end server use.
When tasked with finding hardware for our clients, we always take a detailed specification from them, for examle:
What do you want to do?
How soon do you want to do it?
How much do you want to spend?
Will the hardware's use be expanded in the future?
Obviously you don't want to be purchasing hardware that has no upgrade potential, or is locked to being a single user only so when taking this into account we source equipment from all over the world. As always some projects are time sensitive, and we keep a wide variety of equipment to hand should the need arise. We deal with the manufacturer/dealer and can either source & purchase the equipment ourselves, or run the purchasing through the client if necessary.
For more information, please Contact Us