Customer Links
»HELM
»Webmail
»Support
»Terms & Conditions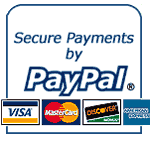 Hosting Technology
We support a number of technologies on our webspace:
Database Technology

We use MySQL Server on the server. Basic database access is also provided by Microsoft Access.

Scripting

Microsoft ASP and ASP.net are supported, as are PHP, XML and Perl

SSL

Shared SSL Space is available, and we can fully support your own 128-bit encrypted SSL Sites also.

FrontPage

FrontPage Extensions are installed and available for use on the server.

AspUpload is supported on this server.

Custom Components

We're open to suggestion for the intergration of Custom Controls you want run on the server. We will even consider adding custom executables to run on the server. All controls are vetted before entry.